#1 Algeria
© Wikimedia Foundation © old Man with Charm / flickr.com
Such photos were a popular subject for cards.
#2 Germany
-Via
The photo on the left shows the sisters Gertrude and Ursula Falke.
#3 Nepal and China
-Via
#4 England
-Via
Left: a schoolgirl from Kensington, London, accidentally caught in the lens of a photographer.
Right: A group of children and teenagers heading for Lake Serpentine in Hyde Park to go fishing.
#5 Scotland and Ireland
-Via
The photo on the right is one of the very first color photos of Ireland taken around 1913. It depicts a 14-year-old girl in traditional dress.
#6 Romania and Albania
-Via
The photo on the right shows two Albanian girls, 13–14 years old. One of them (the one on the left) will become known in the future as Mother Teresa.
#7 Japan
-Via
Left: Maiko girls (future geishas) are relaxing on the balcony.
Right: students of the Fukuoka school – this is where the well-known "sailor" school uniform first appeared.
#8 Argentina and Mexico
-Via
The serious girl in the photo on the right is 13-year-old Frida Kahlo.
#9 Spain
-Via
Left: Infanta Maria Cristina and Beatrice.
Right: 16-year-old Federico Garcia Lorca.
#10 Poland and Estonia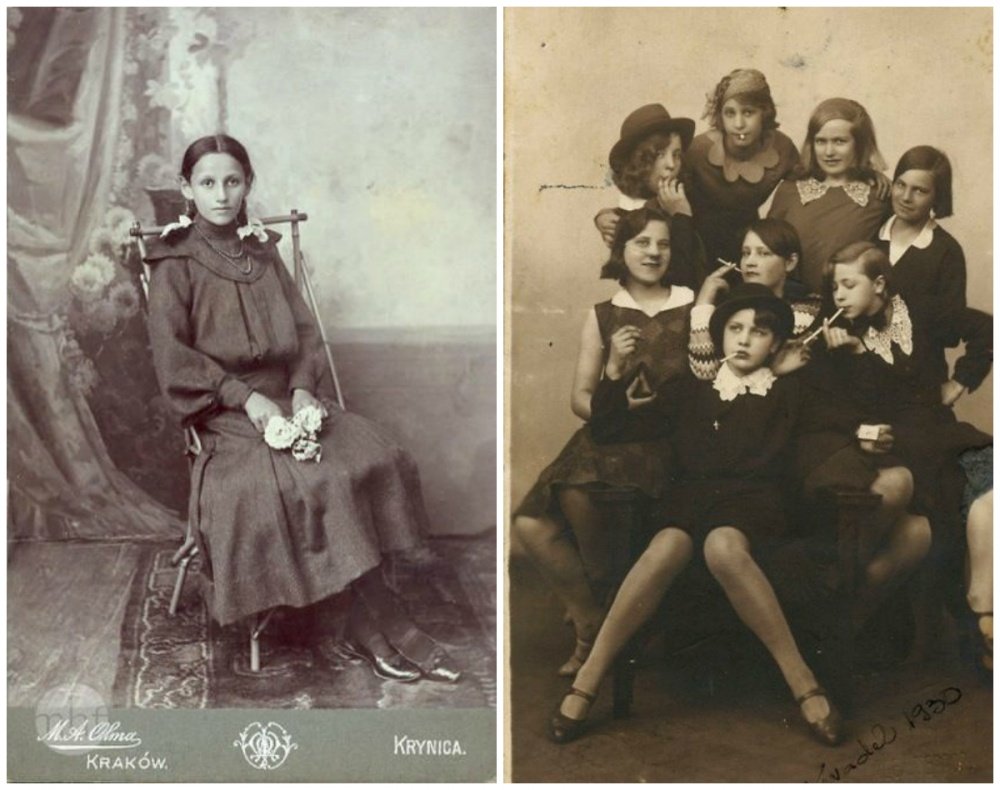 -Via
Estonian schoolgirls in the photo on the right seem to imitate the film "Roaring Twenties", trying to look like a "cool" adult.